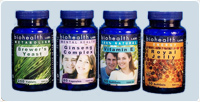 At Biohealth Labs we provide the best quality Nutritional Products in the world while responsibly protecting the environment and it's inhabitants. We focus on our customers and provide honest, quality service and produce quality products that nature was intended to be a part of.
"Health & Beauty, Naturally" is the way we live our lives at Biohealth Labs. We take pride in providing the best quality natural products in the world. These products help spread the natural way of life. We design them with the best quality ingredients that we source from all over the world.
We make sure that the right products are picked from the very start. Our raw material sourcing department is constantly on the move to bring exceptional items into our facilites where the magic starts.
First, our scientists perfect the formula using state of the art equipment, testing and retesting until the formula is perfected. From there we move into production, producing consistent quality batches that we monitor every step of the way. We believe in total transparency with our customers to ensure trust and long term relationships.
All of our products are rigorously tested to meet the strictest quality control standards, as set by Health Canada. When you purchase a Biohealth Labs product, you can be sure that what you are using is at the highest echelon of quality. Use our Health Canada Product Licenses we provide credible scientific data that helps you to treat differing ailments the natural way.
We stand by the quality of everything we produce at Biohealth Labs. With the many trends that will come and go in the fast paced, competitive marketplace of health, ultimately, one thing is for sure -natural is here to stay.
"Health & Beauty, Naturally" it's the Biohealth Way.
Biohealth Labs / Nutritional Division