A Canadian International Trade Certificate (Certificate of Free Sale) is an official document which speaks to the regulatory and marketing status of a Natural Health Product in Canada.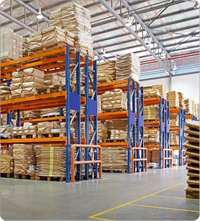 In many cases, foreign governments are seeking official assurance that products exported to their countries can be marketed in Canada or meet specific Canadian regulations. Review of a Health Canada Certificate may be a required part of the process to register or import a product into another country. Although the Natural Health Products Regulations only apply to the sale of Natural Health Products in Canada, given the significant number of natural health products exported abroad, the International Trade Certificate was developed specifically to help facilitate access of Canadian-made Natural Health Products to foreign markets. There are two types of certificates that a Canadian company may obtain.
• International Trade Certificate for Natural Health Products
• Certificate of GMP Compliance
The International Trade Certificates are country specific, naming one individual country as the country of destination. The GMP Certificate of Compliance does not name the country of destination.
Biohealth is proud to hold Canadian International Trade Certificates for most countries worldwide. Contact us regarding your country.